By Alex Moore
From the events he graciously hosts at his private lake to his headstands and his infamous racketballs, Dr. Byron Eubanks is known by Ouachitonians as a pillar of the school. The longest-serving faculty member of the Pruet School of Christian Studies, Eubanks is entering his 35th year of teaching at Ouachita, where he originally did not plan to teach for more than a year.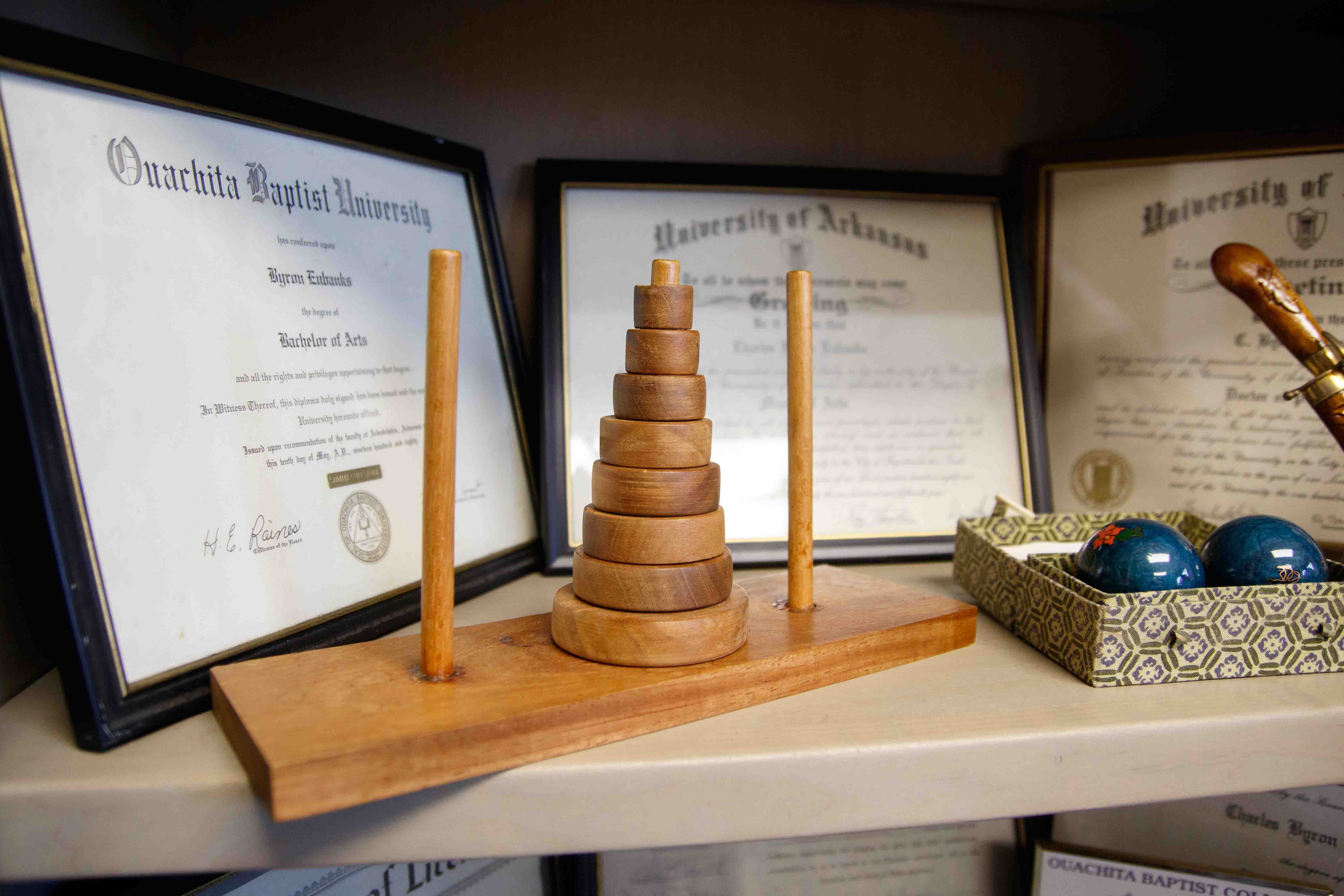 After two years as a hospital chaplain, Eubanks was looking for a church to pastor when Ouachita invited him to teach for a year as two Pruet professors went on a temporary leave. When one of the professors did not return to Ouachita, Eubanks ended up staying on permanently. When he began teaching at OBU, Eubanks had an MA in Philosophy and an Master of Divinity, but earned a Ph.D. in Philosophy while he taught. A few years after Eubanks was hired, Pruet tightened its hiring requirements and formalized a search process.
Speaking of how, under similar circumstances, he would not have gotten the job today, Eubanks said, "Call it luck, call it providence, call it right time and right place, call it whatever you want… but I had the opportunity," so he took that opportunity, finding more joy in teaching and interactions with students than he had found in preaching.
In time, Eubanks became a fundamental part of the school. He was on staff when it went from the Christian Studies department to the Pruet School, receiving a gracious endowment that allowed the school to have scholarships and international trips. He also participated in the hiring process of several current faculty members.
Dr. Eubanks overhauled the Death & Dying class into an interactive, hands-on experience that students from many majors take together in order to gain practical knowledge about how to deal with death. This class counts as three hours of philosophy credit, making it a unique course among colleges across the nation. For over twenty years, Dr. Eubanks has taught the only whitewater kayaking course in Arkansas that provides college credit.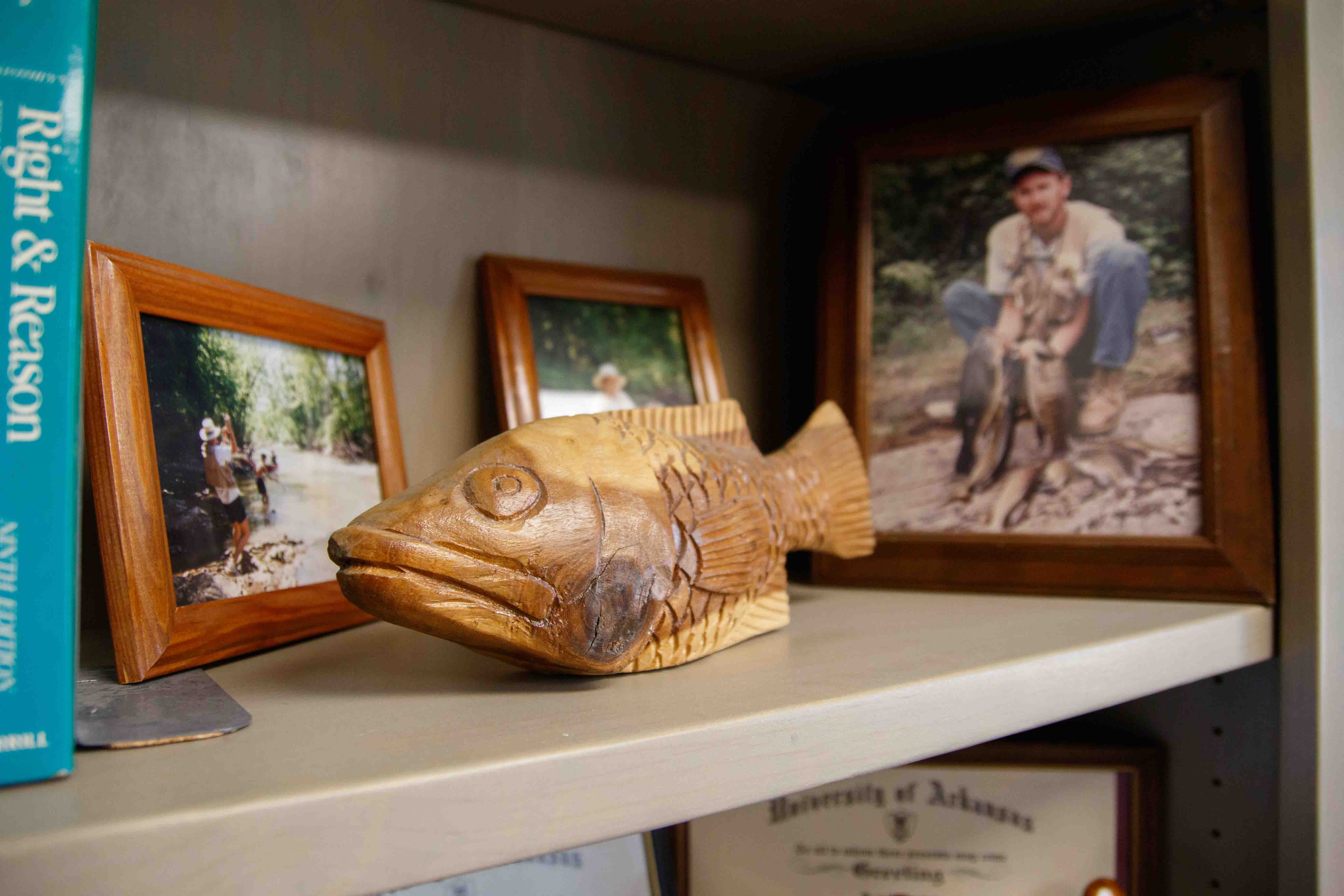 The Pruet School has changed, both since Dr. Eubanks was a student and since he became a professor. Eubanks knows that the school will continue to change in the coming years, but he has great hopes for the future of Christian Studies at Ouachita.
Speaking of how the school would soon "be setting [itself] up for the next thirty years," Eubanks spoke of "a new vision, new ideas," and "younger faculty" who could utilize new technologies to their fullest extent and be able to relate more to incoming students. He also expressed his desire for a "more diverse faculty."
"We need to have more females, hopefully more ethnic diversity," Eubanks said.
Although Eubanks has taught at Ouachita for many years, he is "hopeful that the next thirty years will take us even further now." He looks forward to even more improvement in what the Pruet School of Christian Studies can offer its students as Ouachita changes and grows to meet the needs of the world around it.