By Sara Patterson
Dr. Danny Hays began his teaching career at Ouachita Baptist University in 1993. Approaching 30 years of service, Hays retired from his most recent role as Dean of the Pruet School of Christian Studies in May 2021. Now, Hays occupies an office within the school where he remotely teaches Ph.D. seminars for Southwestern Baptist Theological Seminary and writes for various publications and book projects. Unlike some faculty, Hays is not a Ouachita alum.
"There weren't a lot of jobs out there. It's very competitive. I applied to lots of places, this is actually the only place that offered me a job," Hays said. "I hadn't gone to a Christian liberal arts university, I'd gone to a state school. I was a little skeptical whether they could really pull off the Christian liberal arts goal, the mission, or whether it was just a facade and when you got here it really wasn't. But I was pleased to see that the school was doing a good job and we're working at it– struggling, trying to improve. I was very pleasantly surprised when I got here."
When Hays arrived at Ouachita, he joined a group of young professors who would go on to serve together for nearly three decades. Among this long-standing faculty are Dr. Bill Viser, Dr. Terry Carter, Dr. Scott Duvall, and Dr. Byron Eubanks.
"We were all young together. We came in, all assistant professors together and we all moved up… one year after the other," Hays said.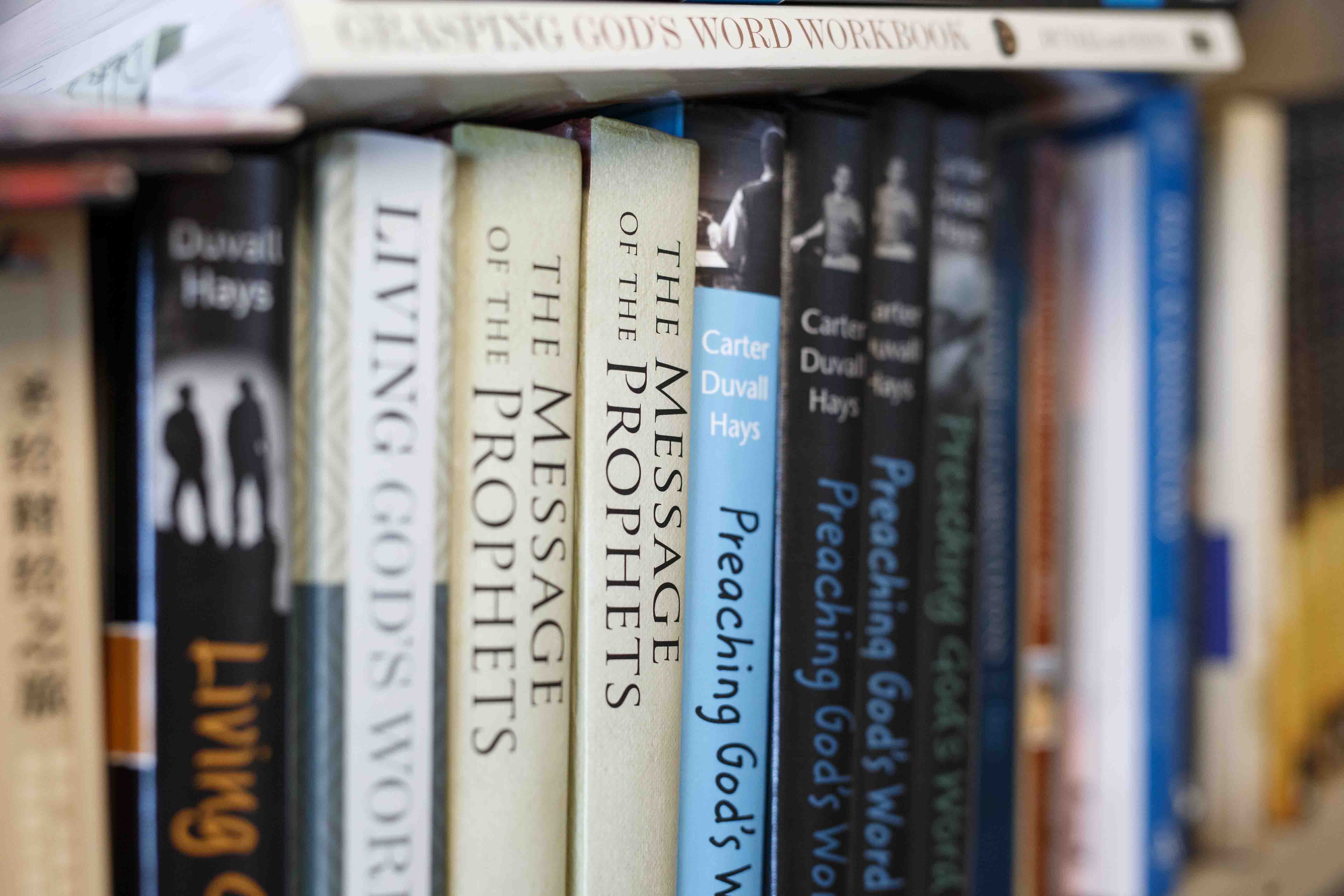 In his own career, Hays points to the publishing of Grasping God's Word as a milestone that led to greater notoriety and opportunity.
Dr. Scott Duvall approached Hays with the idea of co-writing a book. Before this, the required textbook for the Bible interpretation class was changing every semester; none of the books were satisfactory to the professors or the students. The need for this kind of book would become clear, as Grasping God's Word has now sold over 200,000 copies and has been translated into other languages. 
"Once we did Grasping God's Word… that was an instant success from the time it came out, which is not the way book publishing usually goes. We have never ever written anything that's anywhere near as successful as Grasping God's Word. We probably sold more copies of that book than all of our other books put together," Hays said.
Since Hays' retirement and as many of his colleagues look to retire in the coming years, he hopes that future faculty continue the legacy that they have all worked to build.
"We spent thirty years building what we have," Hays said. "We've established a good school that combines a high level of academics with a heart for the Church and a practical aspect… It's a tough balance to maintain."