By Jael Winterholter
An unexpected series of events brought Dr. Doug Nykolaishen to the Pruet School of Christian Studies in the fall of 2003. While he had previously lived in Canada and the United States, Nykolaishen knew nothing of Ouachita before crossing the Atlantic to pursue his Ph.D. in Scotland through the University of Edinburgh.
In Edinburgh, Nykolaishen tutored and befriended an undergraduate Ouachita student who was studying abroad. Shortly afterwards, he attended an academic conference and noticed an advertisement for an Old Testament teaching position at Ouachita. Eventually, Nykolaishen interviewed on campus and accepted the job one week later. He later learned that the Ouachita student he once tutored in Scotland had recommended him for the job.
Upon considering the highlights of his career, Nykolaishen places meaningful interactions with students at the top of his list. For a number of years, he and his wife, Cora-Fay, opened their home to many Ouachita students who attended their church-affiliated home group. He fondly recalled their ongoing connection with these students, several of which currently serve on the mission field or within the academy.
"That kind of thing, to me, is really significant– to see students learning, going on, and making a contribution to Christian studies and to the church," Nykolaishen said.
In addition, Nykolaishen enjoyed writing a commentary on Ezra-Nehemiah, published by Baker in 2018. "My wife found it helpful in her own reading of the Bible, and to me, that makes it all very worthwhile," Nykolaishen said.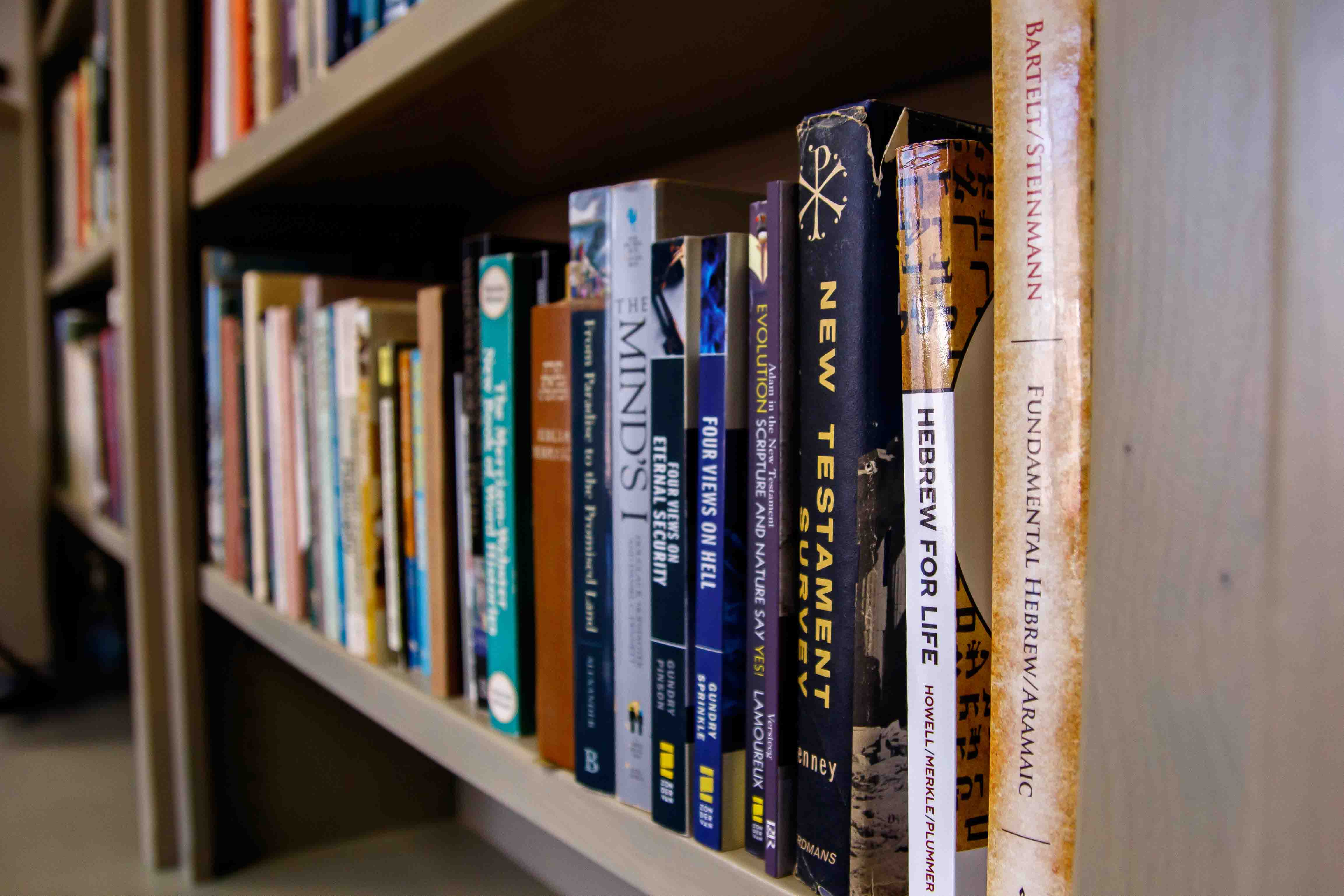 Now, nearly 20 years into his Pruet career, Nykolaishen celebrates the continuity of Pruet's mission.
"We've been able to keep the same focus, the same mission, and the same commitment to serving the church through the academy," Nykolaishen stated.
However, in order to preserve the effectiveness of Pruet's mission, Nykolaishen understands the importance of adapting and improving educational strategies. In fact, his innovations have created unique opportunities for students to develop their biblical language skills. 
After suggesting the addition of a Biblical Languages major, Nykolaishen was appointed to organize the curriculum.
"It occurred to me that we could design a Biblical Languages major without adding classes that we weren't already teaching," Nykolaishen stated. "I looked around to see what other schools were doing, and found that there were actually very few other undergraduate institutions that had Biblical Language majors."
Nykolaishen's efforts resulted in success, and Pruet began offering the Biblical Languages major in 2010.
In 2019, Nykolaishen traveled to Israel on a sabbatical, where he developed an interest in learning biblical Hebrew as a spoken language. He used the remainder of his sabbatical learning how to speak biblical Hebrew and teach his students to do the same.
When asked about his ongoing hopes for Pruet, Nykolaishen emphasized his desire for Pruet to continue their mission, particularly by asking two key questions: "What does the church really need?", and, "How can we best serve the church?"
Through his faithful service as a biblical studies professor, Nykolaishen has devoted his own life to this mission and equipped countless students for the good work of serving God's people.