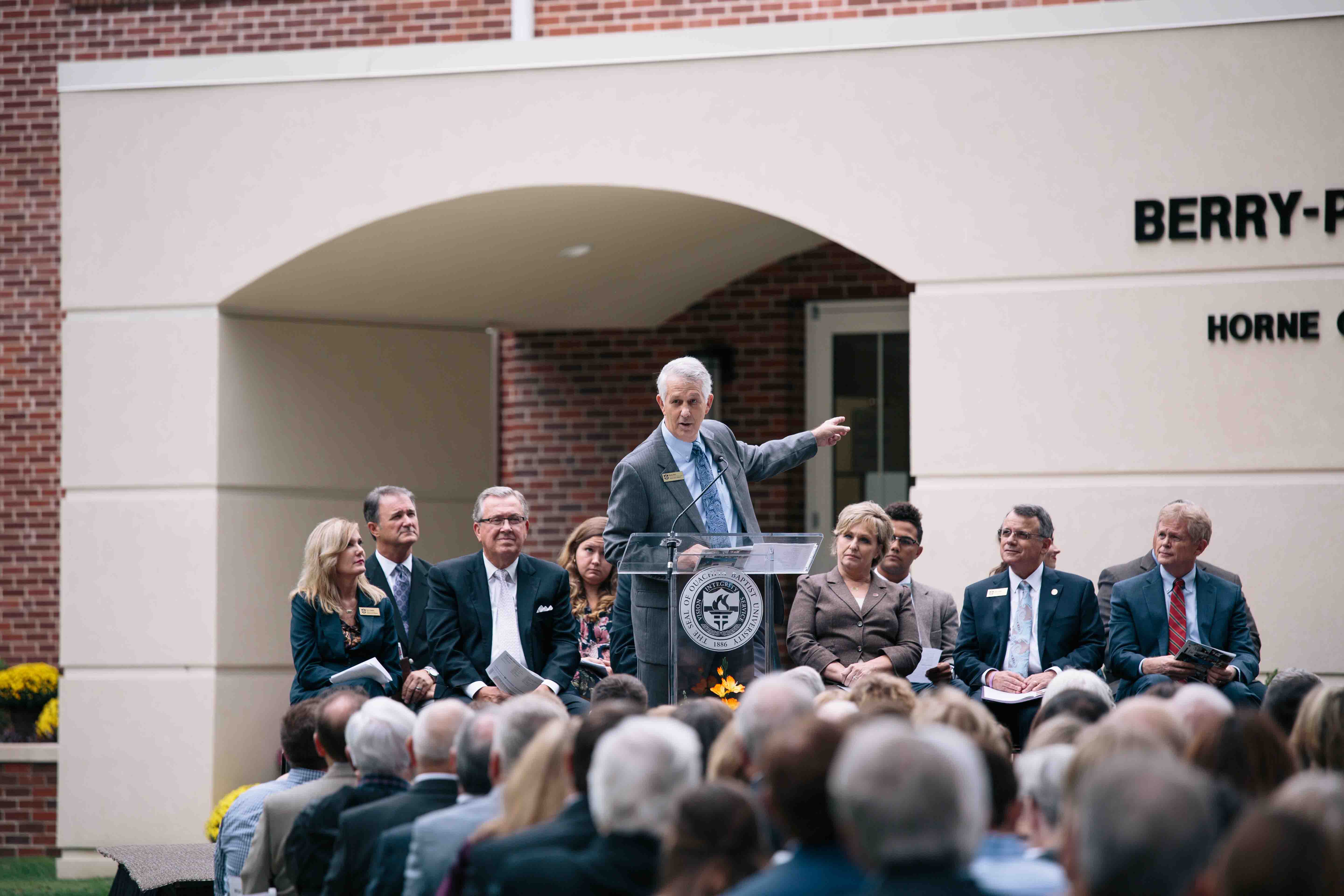 In May 2021, former Pruet school dean Dr. Danny Hays took to the archives to uncover notable moments within the school's history. Hays compiled the information found into a 90-page document. Here are some interesting facts about this rich history:
The Early Days
Ouachita offered free tuition to students who provided credentials of ministerial involvement until 1930.
In 1888, only one ministerial training course was offered: "Theological Course" taught by the pastor of First Baptist Church Arkadelphia at the time.
A department for ministerial training was formed in 1894, directed by Dr. Alexander G. McManaway.
In 1922, the "Bible" major included just nine units of theological classes in a 64-unit degree.
Six hours of Bible courses was added to the General Academic Requirements in 1934.
The first woman to teach in the department was Lourine Thomas, who taught New Testament Greek from 1936 to 1939.
Berry Bible Building and Berry Chapel were constructed in 1962. This was the first time the department had its own facility.
In 1963, the Religion department had seven professors with doctoral degrees, leading Ouachita in most doctoral degrees in one department.
Dr. Carl Goodson taught in the school from 1961-1968. The Ouachita honors program is named after him.
The department began a "Missionary-in-Residence" program in 1972, in which missionaries would stay on campus for one to two semesters teaching classes and sharing about missions.
A New Chapter
In the 1990s, Ouachita hired Dr. Bill Viser, Dr. Byron Eubanks, Dr. Scott Duvall, Dr. Terry Carter, Dr. Danny Hays and Dr. Preben Vang. All with the exception of Vang are still teaching in the department.
In 1999, the Department of Religion became the School of Christian Studies.
Old Testament Survey and New Testament Survey were replaced with Survey of the Bible and Interpretation of the Bible in 1999.
In the early 2000s, Ouachita hired Dr. Marvin Pate (2001), Dr. Barbara Pemberton (2001) and Dr. Ray Franklin (2004).
From 2001 to 2021, the school published over 50 books with major publishers, becoming one of the top evangelical publishing institutions in North America.
In the early 2000s, Ouachita often sent more missionaries to the IMB than any other Baptist school.
A New Identity
Chesley and Elizabeth Pruet endowed the School of Christian Studies in 2002.
The Pruet School began leading biblical studies trips in 2001.
In 2003-2004, the school created the BA in Christian Studies major with five possible areas of emphasis: Biblical Studies, Theology, Christian Ministry, Christian Missions, Philosophy.
The Berry Bible Building was rennovated and renamed the Berry-Peeples Bible Building in 2018.