4-for-4: Casey wins fourth-straight race at UAM Classic; Lady Tigers win meet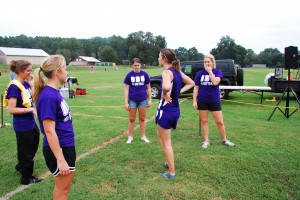 MONTICELLO- There aren't many collegiate careers that begin like that of Ouachita Baptist freshman Johanna Casey, as the Rogers native won her fourth-straight cross country meet, blazing past opponents in the Arkansas-Monticello Invite in Monticello on Saturday. Ouachita Baptist also won their first meet of the season.

Casey was the lone finisher under the 20-minute mark, coming in at 19:43. With clear skies and a 64-degree temperature, the Lady Tigers placed five runners in the overall top-10. Behind Casey in third place was sophomore Kelsie Wilson at 21:45, followed by freshman teammate Rebekah Ward at 23:18.
Sophomore Aubree Fry finished in eighth at 24:17, while freshman Parrish Reed rounded out the top-10 for Ouachita at 24:38 for 10th place.
Ouachita will look to continue their success in the 2010 season on Thursday, Oct. 23 at the Harding Invite in Searcy at 9 a.m.