College Football Hot Topics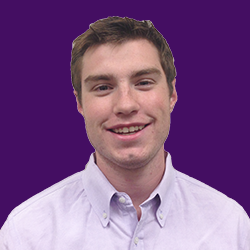 As the season has started, there have been many story lines that have come and gone like the Manziel situation, the instant success of Jameis Winston, and the struggles that the SEC has had against SEC teams so far this year, namely Florida loosing to Miami and Clemson beating Georgia.
Though, there are many more story lines to come and lots of great football to be played, here are some of the major story lines that college football fans from all over the country are talking about.
Texas A&M: A&M played much better than most experts, including myself, thought they would. Manziel led the team to 42 points in a loss to number one Alabama last week.
Though they lost, Texas A&M did prove significant improvement from their first two weeks and were very impressive on the offensive end.
They still have many question marks on defense. This defense gave up 483 yards of offense to the Crimson Tide. To succeed in the SEC and potentially still contend for an SEC West Title, the Aggies need to shape up the defense.
Mack Brown: In reality, Mack Brown is turning into the next Bobby Bowden – just a couple years past his prime. Coach Brown is getting old, and while he has had success in the past, the expectations of Texas football are as high as anywhere in the country.
Texas fans won't tolerate anything but BCS games and championships. Loosing to Ole Miss and BYU and looking very unimpressive on both sides of the ball, while doing so, has not helped to cool down the blazing hot seat that Mack Brown is already sitting on.
In fact, fans of the program have already started to speculate who Texas will hire as his replacement. If Brown wants to remain at Texas, he better shape his team up quickly, or he could be the next coach-turned-analyst on ESPN.
Utah: Have you seen this? Recently, a video surfaced on twitter of Utah senior linebacker Brian Blechen being dumped in a tub by another teammate wearing a towel over his face.
The player then proceeded to "baptize" him into the tub. Some BYU fans spoke out, seeing it as a joke of BYU doctrines and an insult to the Church of Jesus Christ of Latter Day Saints.
Utah Coach Kyle Whittingham told the press Wednesday that he would not discipline his players for it, "We have addressed this issue with our players, and although it was poor judgment on their part, there was absolutely no malice or disrespect intended towards any particular religion or right." Nevertheless, this might up the tension between BYU and Utah when they play on Saturday.
Clemson: Not many people guessed before this season that Clemson would be nearly as good as they are. They racked up over 450 total yards on Georgia and physically beat them in the fourth quarter.
Taj Boyd has been overly impressive at quarterback leading the offense to 87 points in two games. Look for the Oct. 19 matchup between Florida State and Clemson to be a real barnburner.
Both teams, if they both are still undefeated, will be a huge matchup and great publicity for the ACC.
Ohio State: Kenny Guiton, the backup redshirt senior quarterback came off the bench last Saturday against California.
He completed 21 of 32 passing attempts for 368 yards and didn't throw any interceptions. There is no doubt Ohio State's starter, Braxton Miller, will play when he recovers from his sprained knee.
Some say he could be back as early as this weekend against Florida A&M. Nevertheless, Ohio State definitely has a great problem in trying to find a spot to fit Guiton this season.
Oregon: Oregon continues to cruise through a very weak non-conference schedule. They beat up on Tennessee last week and look to do the same to a lot of their opponents this year.
Oregon has a very weak schedule and this could actually hurt them down the road. Assuming they do make it to a BCS bowl against a much more tested SEC, ACC, or Big Ten school, they could face potential problems.
Oregon has put up ridiculous numbers so far this year and no one expects them to stop. Look for many offensive records to be broken over the next few weeks.
While these are only a few of the stories throughout the college football world, it will be interesting to see how these story lines will affect the play on Saturday.