Fall opera movie "Gianni Schicchi" showcases student talent, perseverance
by Madeline Martin, Staff Writer
February 5, 2021
Ouachita's School of Fine Arts held a screening of its opera "Gianni Schicchi" on Jan. 30. Students gathered in JPAC not for a live performance, but instead for a movie version of the opera that was filmed last semester.

Written by Giacomo Puccini, the one-act comic opera takes place in 13th century Florence. The story follows Buoso Donati's family members, who are angry that he has left his inheritance to a monastery. In the wake of his death, they plot to rewrite his will and take their rightful shares of his property. Enter Gianni Schicchi, a peasant who poses as Buoso to help the family and trick the notary into forging the will in their favor.

The opera looked different this year due to health safety guidelines. Performers wore masks and maintained social distancing, and there was even a performer on Zoom.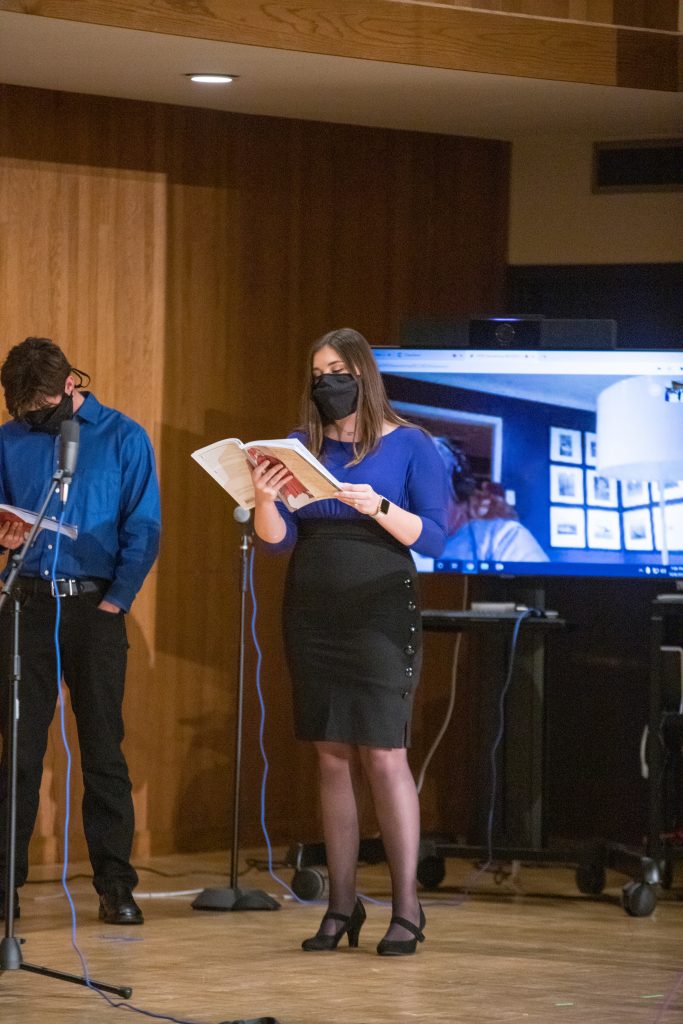 Overall, the opera was a great performance. Normally stage productions have difficulty translating onscreen, but this opera was an exception. The music was entertaining, and the performers represented the music department well with their vocal abilities.

The videographer filmed from onstage for a majority of the performance, which gave an intimate feel to the production. It felt as if you were in the action with the actors, much like it does when performed live.

From beginning to end, the stakes were high. It was funny yet dramatic, and the cast kept viewers eagerly anticipating the next development.

Although masks and social distancing provided difficulties for the cast, the actors did an exceptional job of adding physicality to their performance that really set the characters apart. They were easily distinguishable despite the fact that they wore masks, and the distancing lent itself well to the production.

One subplot that stood out was the love story of Lauretta, Schicchi's daughter, and Rinuccio, the nephew of the late Buoso. Their forbidden love was portrayed beautifully by actors Melodie DuBose and Matthew Mayfield.

DuBose, a senior musical theater major from Laurel, Miss., plays Lauretta. DuBose gave a breathtaking and commanding performance, and this role served as a rewarding challenge for her.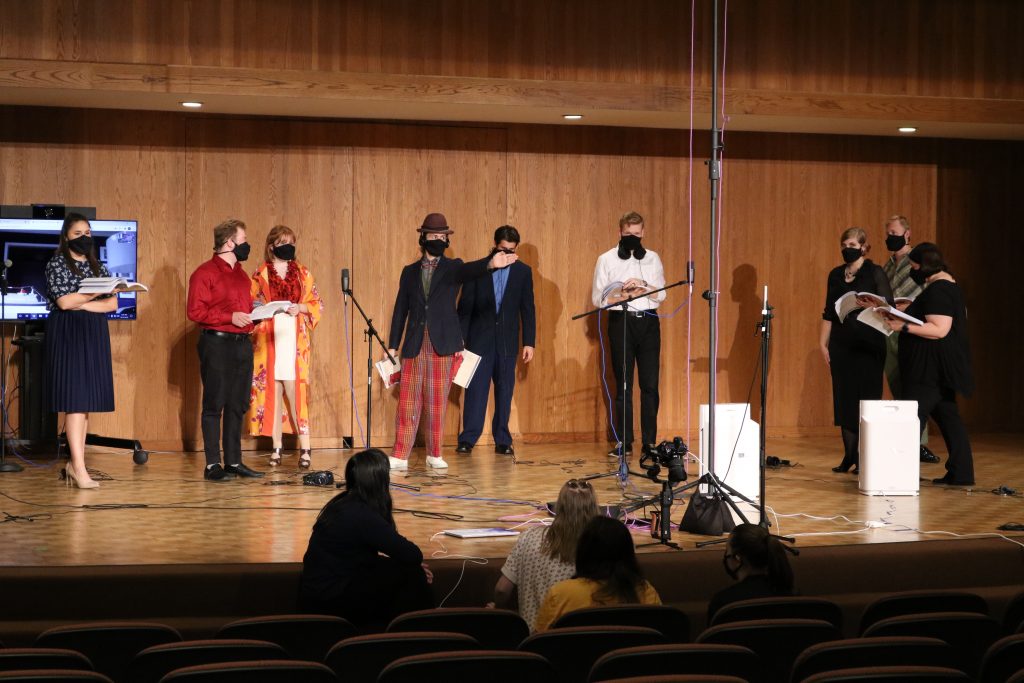 "Playing Lauretta was an amazing opportunity," DuBose said. "I grew so much from this experience, as an actress and a vocalist."

DuBose enjoyed getting to attend the screening and seeing the final product of the cast's hard work.

"It was fun to finally see everything we put together play out on screen," DuBose said. "The process was new and different, but we all pushed through together and set a precedent that nothing will stop us from creating our art."

Mayfield, a sophomore vocal performance major from Alexander, Ark., portrays Rinuccio. Mayfield expressed excitement for seeing the opera movie as the cast had only seen minimal footage prior to the premiere.

"To see all the hard work we'd put into this opera pay off was such an indescribable feeling," Mayfield said. "Dr. Brown and Professor Briggs put so much work into this whole thing, and you can truly see that in the final product."

Mayfield gave life to his character, and this is evident in his passionate and charismatic performance.

"He's a young man who would do anything to be with the girl he loves, which is something I personally can identify with," Mayfield said. "It was such a joy to play this character, and I'll always hold a special place for it in my heart."

"Gianni Schicchi" proved to be a creative way to still present the production while adhering to COVID guidelines. Despite the challenges, Ouachita's opera students presented a wonderful piece of art.

If you want to experience Ouachita's production of "Gianni Schicchi," as well as cast and crew interviews, click here.