Historic Downtown Church: Since 1884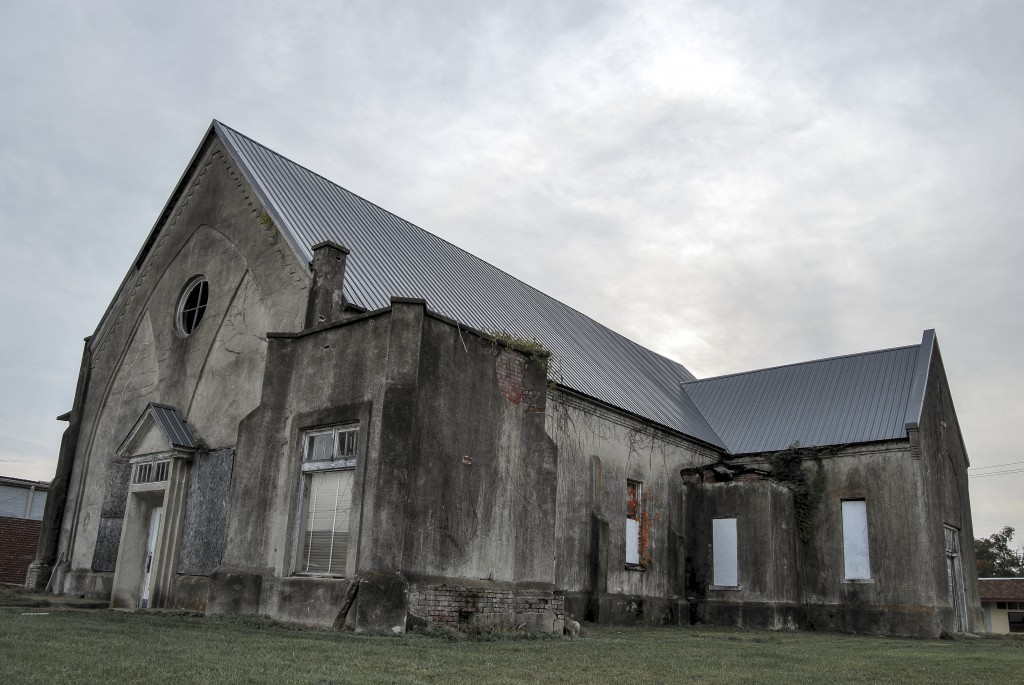 [dropcap]T[/dropcap]he Gothic-style building has watched over Arkadelphia from the corner of Seventh and Caddo streets for 129 years. It saw the establishment of Ouachita Baptist College in 1886 and Arkadelphia Methodist College in 1890, the town's first car in 1908 and Adolph Hitler's car when it broke down here in 1927.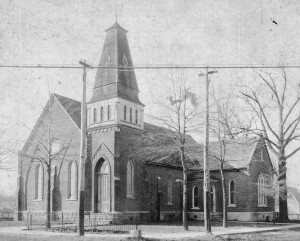 The former place of worship of Arkadelphia Baptist Church now sits vacant downtown. Despite its tired appearance today, the building has a storied past and, unfortunately, an uncertain future.
When the building was dedicated in 1884, a bell tower on the corner chimed the hour as worshippers entered the 250-seat sanctuary. Light flowed through the blue and white stained glass windows while churchgoers sat in black walnut seats and listened to hymns on a pump organ.
The 34-by-56 foot building was completed for $3,000 and preceded electricity, telephone service and city water.
By the time the building was dedicated, just 70 members called the church home. By 1886 — the year Ouachita opened — membership stood at 166. As the church grew over the next two decades, additions were made to two sides of the building. By 1909, with 476 members, there was simply no more room, and plans were made to construct a new facility — the same facility the church, now called First Baptist Church, calls home.
Over the next several decades, the building served as a meeting place for other churches and ultimately a cleaners. After the cleaners closed and a fire affected the interior, the building was purchased recently for $70,000 and a new metal roof was added.
However, a new roof is far from all the repairs needed.
Dr. Ray Granade, director of library services and local historian, said costs to renovate the building could exceed $1 million, and thus far, no one has any feasible use of it.
"Yes, we want to save it, but what are we going to do with it?" he said.
Structurally sound for another 100 years, the building will continue to watch over the citizens of Arkadelphia.