The King of Rock and Roll Takes on the Big Screen
by Wyatt Ashlock – Staff Writer
Being born in the year 2000, I did not grow up with some of the most influential singers of all time including Aretha Franklin, Freddy Mercury and Elvis Presley. Of course, I heard songs from them such as "Respect" and "Bohemian Rhapsody," but other than their music, I did not know much about these people who changed the music industry forever.
However, all that changed in 2018 when a new wave of biopics came to the big screen. "Bohemian Rhapsody" started the trend of musician biopics, followed by "Respect" (2021) and the latest debut "Elvis" (2022).
Starring Austin Butler as Elvis Presley and Tom Hanks as his manager, Colonel Tom Parker (a.k.a. "The Snowman''), "Elvis" tells the story of Presley's journey from young singer to actor to The King of Rock and Roll, narrated by Parker.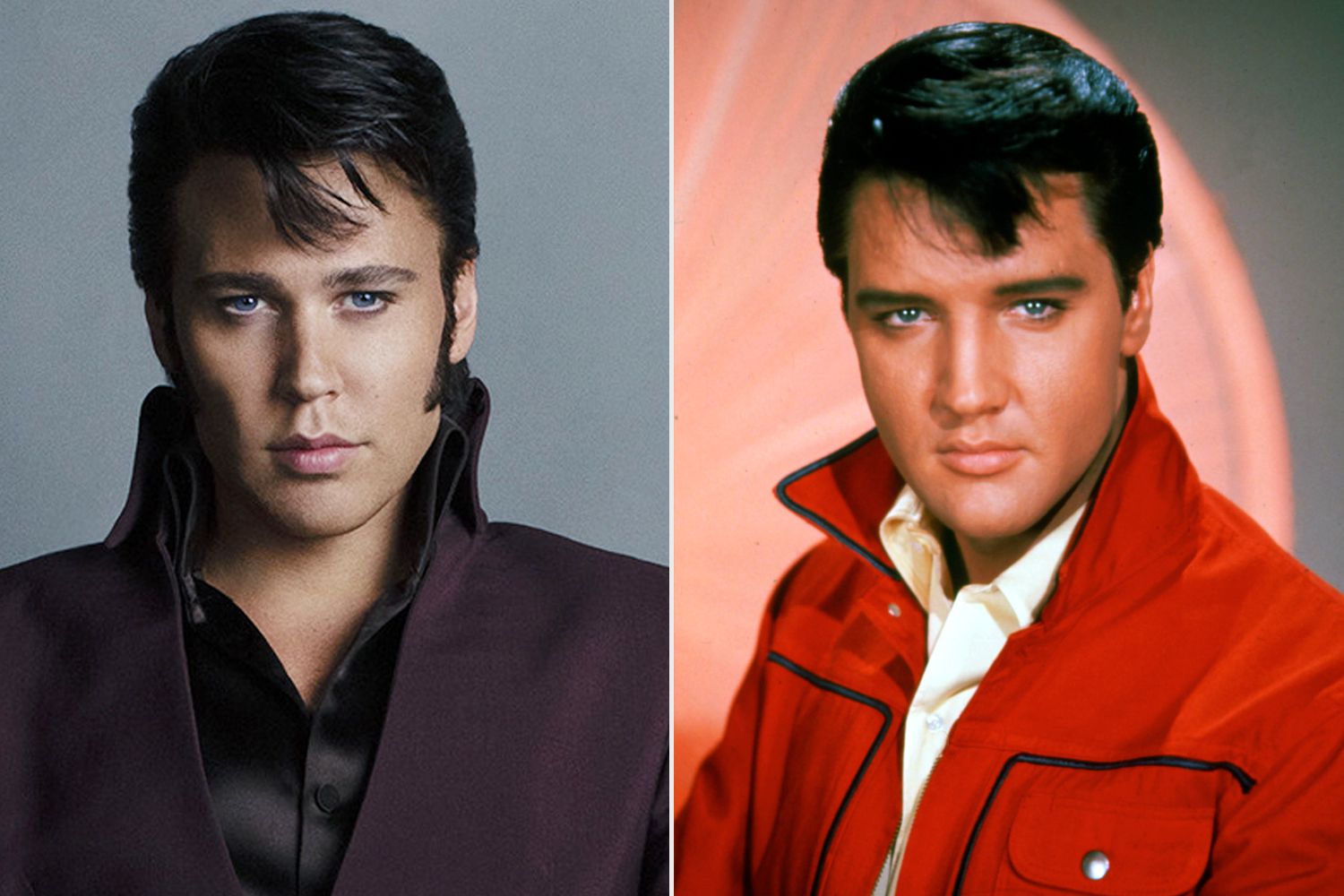 The film starts at the end, not of Presley's life but of Parker's life. It makes it feel as if the entire movie is a confession from Parker's deathbed. Instantly the movie lets the audience know that Parker was a horrible person who many blamed for the death of Presley when Parker says "I am the man who gave the world Elvis Presley. Without me, there would be no Elvis Presley. And yet, there are some who'd make me out to be the villain of this here story. No, no, I didn't kill him. I made Elvis Presley. " The movie then backtracks to how Parker first heard about Presley and the journey continues from there.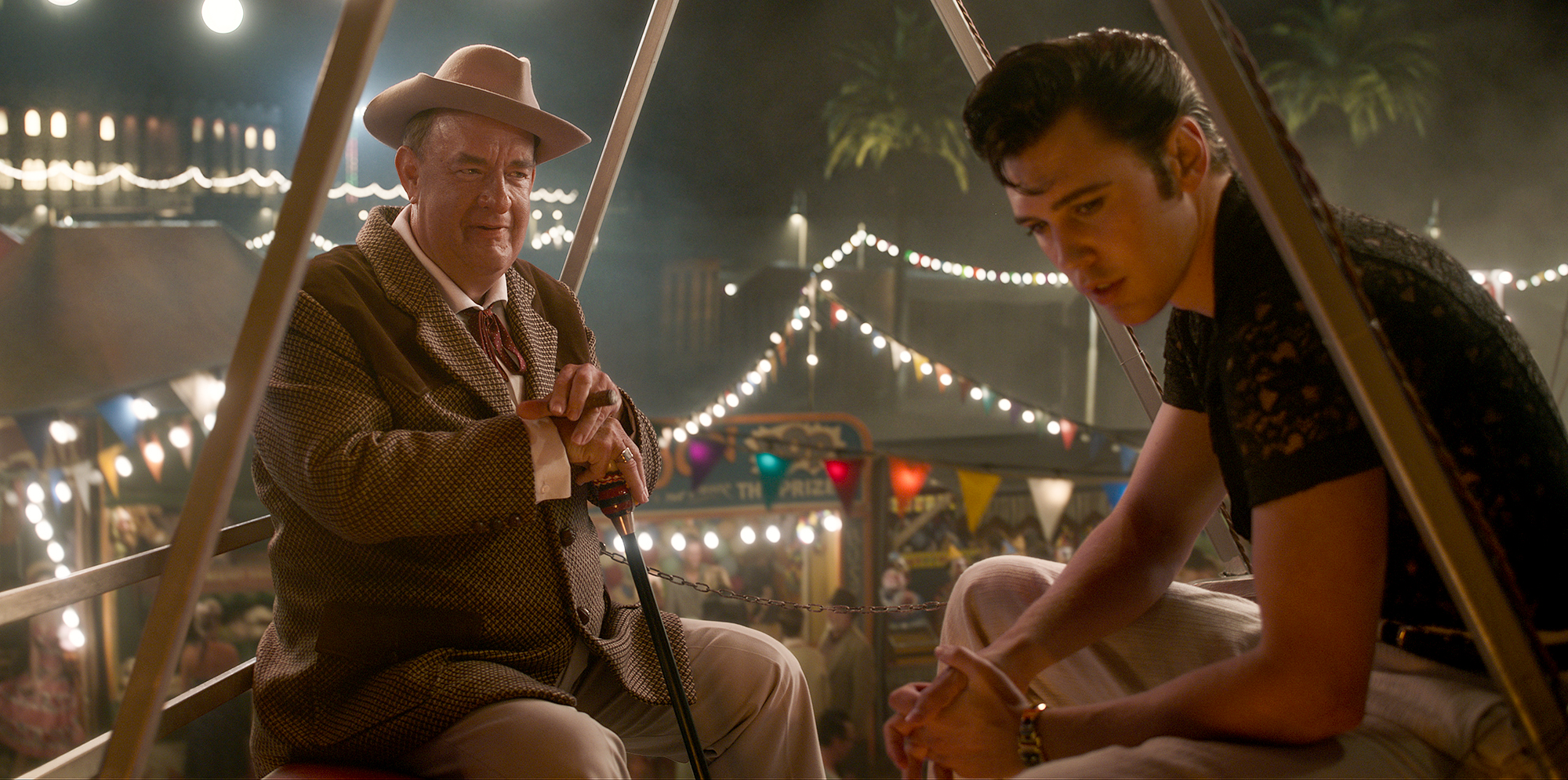 Director, Baz Luhrmann, put on a spectacle matching that of the concerts Presley was known for. Luhrmann starts the movie in 1955 showing the sprint of Presley's rise to fame, but then pumps the brakes in 1968 when Presley performs his comeback special. After that, the plot slowly progresses through Presley's residency at The International Hotel.
Elliot Wheeler, the composer, did an excellent job at using melodies from Presley's albums and turning them into scores that would amplify the storytelling. Wheeler has a great balance of music from the time period and new music by Doja Cat, Eminem and Kacey Musgraves to keep both older and younger generations invested.
I found it impressive how Wheeler would use the song "Can't Help Falling in Love" as a score throughout the entirety of Presley's relationship with his wife, Priscilla Presley (Olivia DeJonge) and how the tune would change depending on the status of their relationship.
In one part of the movie, Elvis says "When things are too dangerous to say, sing" and that is exactly what this movie does. Most of the movie uses Presley's songs not just as music but as a score to tell a message of love, triumph, betrayal and downfall in a way that does not overwhelm the audience but keeps the audience invested in the story and characters.
Butler's performance is phenomenal. He captures the image of Presley perfectly and creates an instant connection with the audience. Butler does a fantastic job at becoming Presely to the point that if you were to watch Butler's performance next to Presely's, they would be almost identical. Butler puts his heart and soul into becoming The King. While Butler does sing throughout the film, Presley's vocals were used for pivotal songs such as "If I Can Dream."
Luhrmann made the right choice to use Presley's vocals in certain songs and, despite Butler being able to perform similarly to Presley, I could tell whether it was Butler's or Presley's vocals… Luhrmann even went so far as to use footage of Presley at the end of the film when performing "Unchained Melody" which I thought was the perfect way to conclude the movie.
While there are some inconsistencies in the story compared to the history, Luhrmann made sure to credit those that influenced Presley's career. Before seeing this movie I did not know that Presley did not write the iconic song "Hound Dog;" it was actually written by Big Mama Thorton. There is also a big focus on the assassination of Dr. Martin Luther King Jr. and U.S. Senator Robert F. Kennedy that led Presley to write, arguably one of his most passionate songs ever, "If I Can Dream."
Luhrmann also makes sure to note some of the impressive things Presley achieved in his career including being the first person to broadcast a live performance on satellite television in 1973.
He also does a great job at showing the audience how manipulative Parker was to Presley's career and how much control Parker had over him. Parker would not allow Presley to fly overseas due to being undocumented and would sign Presley into a five-year contract at The International Hotel as a lounge singer on the main stage, instead of letting Presley perform where he wanted.
Not growing up with The King and having no knowledge of his backstory, I had no clue what to expect going into the theater, but after leaving the theater, my eyes were opened with everything I had learned about how hard Presley's life was, how horrible Parker was to him, his addictions and how despite all of his hardships, he rose above it all to be an amazing musician.
I also learned a lot about Presley's music. I knew the classics like "Jailhouse Rock" and "Hound Dog," but I heard so many of Presley's songs that I now listen to them on a daily basis.
Towards the end of the movie, Presley says "I never did anything lasting. I never made that classic film I could be proud of" and it broke my heart seeing that Presley had no knowledge of how influential he was and is in 2022.
I highly recommend that everyone go see this film to learn more about one of the legends who shaped rock and roll for us all.
"Elvis has left the building" with a 5 out of 5 tiger paws. The movie is in theaters and available to stream now on HBOMax.