From skeletons to girl scouts: Evolution of a winning Tunes show
Spectacular lighting effects. Impeccable choreography. Clever lyrics and sweet harmonies. The Tiger Tunes Ouachitonians know and love today leaves crowds on their feet with their jaws on the floor, and the shows that take home the grand prize are typically crafted and executed with the kind of mastery you'd expect of professional performers. But has it always been that way?
The Ouachita Student Foundation put on the first Tiger Tunes show on November 3, 1978 in Mitchell Hall—a one night only engagement without an empty seat in the house. The students that participated in this first show had much less preparation time than what current students are accustomed to, but the Baptist Student Union (BSU) walked away as the winners of the inaugural Tiger Tunes with their show "The Gay 90's," referring to the decade of the 1890s. This show featured a barber shop-style quartet which costumes that reflected the era. For many years after this first Tiger Tunes, show themes were based off of phrases or concepts rather than definite objects like today's shows—the 1979 production featured shows such as Beta Beta's "Don't Touch That Dial," Chi Delta's "Return to Sender" and EEE's "Life on Cheesy Street." The BSU took home a prize of $250 for winning the competition and OSF was able to award more scholarships in conjunction with its Tiger Traks fundraiser.
As the 1980s rolled around, Tiger Tunes grew and evolved and quickly established itself as a cherished Ouachita tradition. By now, student directors had begun planning the next year's Tunes show as soon as they had finished their last one. By the 1988 production of Tiger Tunes, still held in Mitchell Hall, the show had transitioned from one performance to seven performances over the course of three days. That year, the men of Beta Beta won with their show, "Pizza Heck Outta Me." Ten years of shows allowed OSF to improve upon Tunes each year, and by this tenth year clubs' performances were judged in four categories—theme/lyric, music, costume and choreography, similar to the categories used to judge Tunes shows today.
In 1992, Tunes was revolutionized with the completion of Jones Performing Arts Center. While the auditorium in Mitchell Hall had lights and curtains that allowed the show to utilize some professional aspects, moving Tiger Tunes to JPAC took it to another level. The stage was bigger, the lighting was better, more professional technology was easily accessible and, above all, the auditorium had a larger audience capacity, allowing OSF to raise more money for scholarships. The women of EEE took home the crown for JPAC's first Tunes with "Everybony Let's Rock," in which they were skeletons. The bones on the women's costumes glowed in the dark, allowing them to take full advantage of the production quality in JPAC and accentuating the sharpness of their choreography.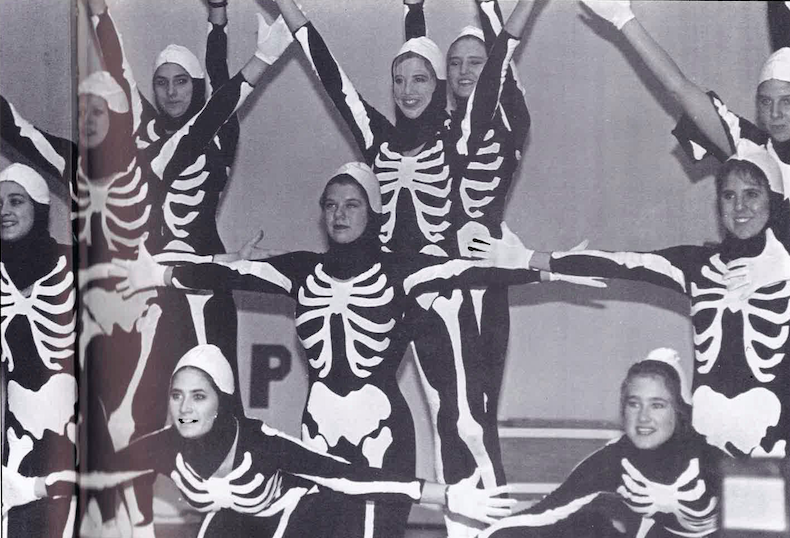 As technology evolved, so did Tiger Tunes. The show's new home in JPAC allowed it to become a more large-scale production, and clubs began to incorporate lights, effects, props and more intense costumes in their individual shows. The women of Tri Chi, champions of Tiger Tunes 2005 with "Girl Scouts," took up the full JPAC stage with props and featured a song where members shone flashlights in tandem with their choreography while the stage was darkened. Subsequent shows have become more and more creative in incorporating unique effects in their performances.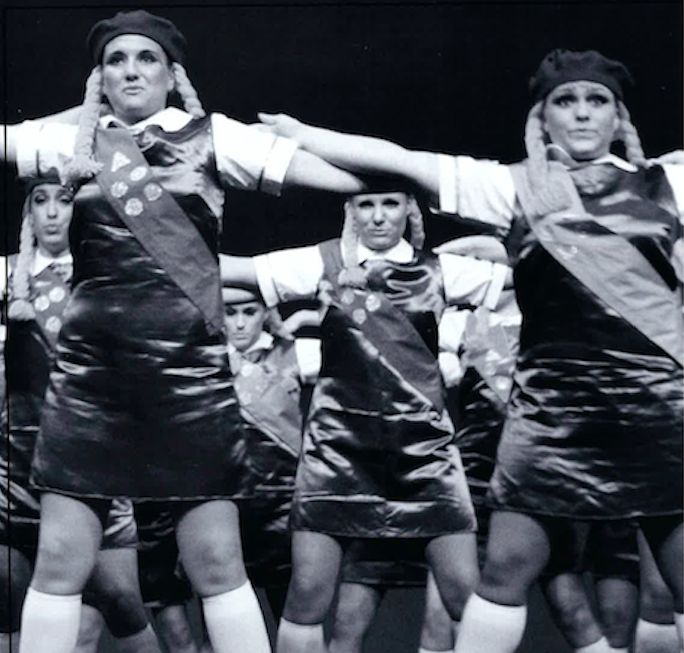 Tiger Tunes has come a long way since its beginnings in Mitchell Hall, and this year's production will only raise the bar for the years to come. But beyond the lights, choreography, costumes and lyrics, Tiger Tunes has always been a source of pride, nostalgia and sweet college memories for Ouachitonians of many generations, with only good things to come for those of the future.
By Katie Kemp, editor-in-chief