By Kendall Fomby-Bell, Staff Writer
October 25, 2023
When questioning where Ouachita gains its optimism and spirit from, the cheerleading team is likely the first answer that comes to mind. The cheer team is coached by Kristi Seals and led by captain Kennedy Johnson. Throughout their season they have presented stellar performances, with new pyramids and stunt skills, sparking energy at Cliff Harris Stadium. Much of the team's success is a result of having dynamic leadership at its core.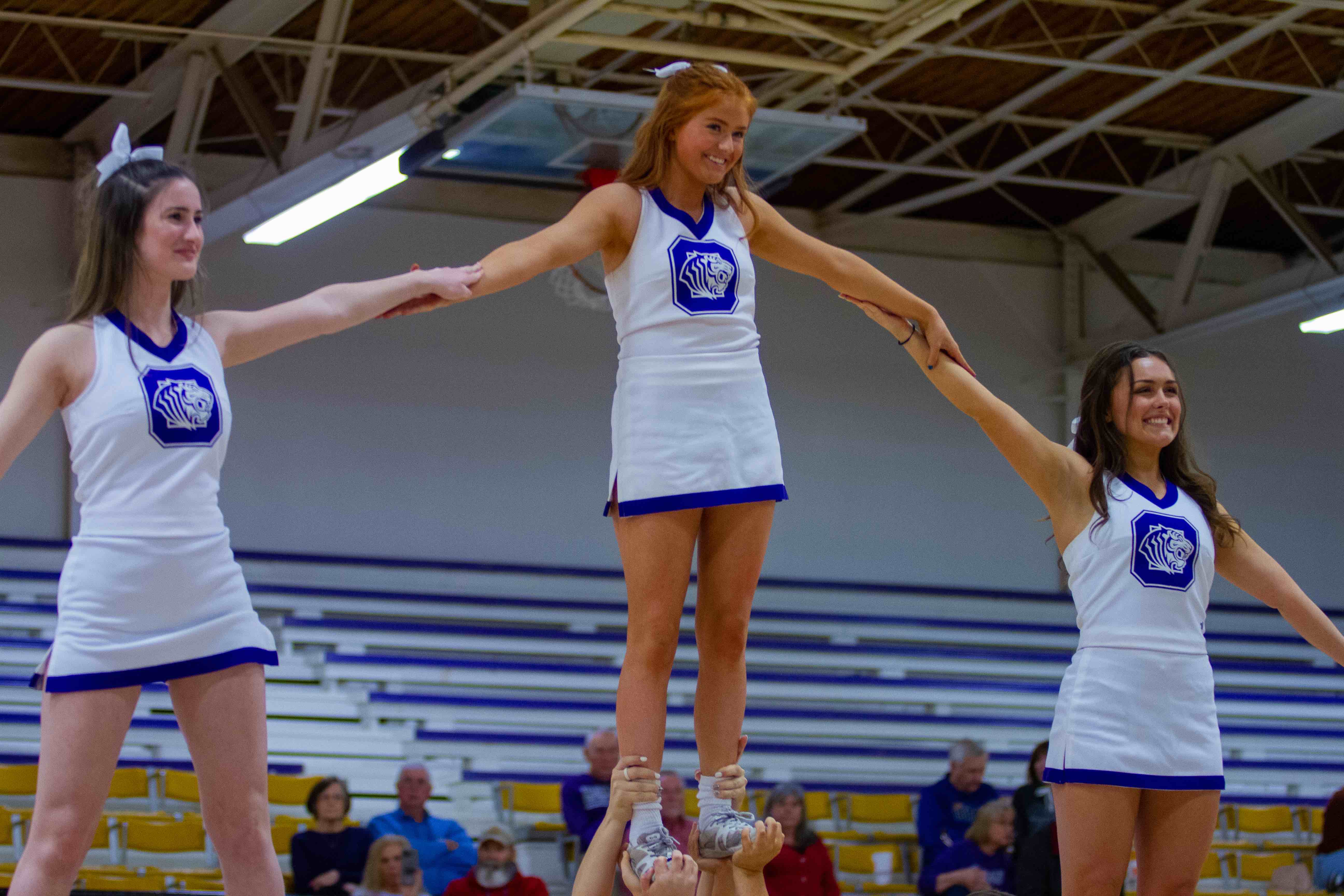 Cheer's gameday culture originates from practices and training that begin before football's first kickoff. Johnson contributes to that culture in her role as the captain.
"In my role, I outline practices, establish formations and oversee game days," Johnson said. "The most important tool in this role is encouragement, keeping a positive atmosphere at practices and encouraging athletes to try new positions. This is what keeps our team progressing each week."
Through evident progression, the team has curated coordinated routines and exciting stunts, keeping the fans actively entertained from the beginning to the end of each game. With engagement at the forefront, the cheer team is a constant source of uplift.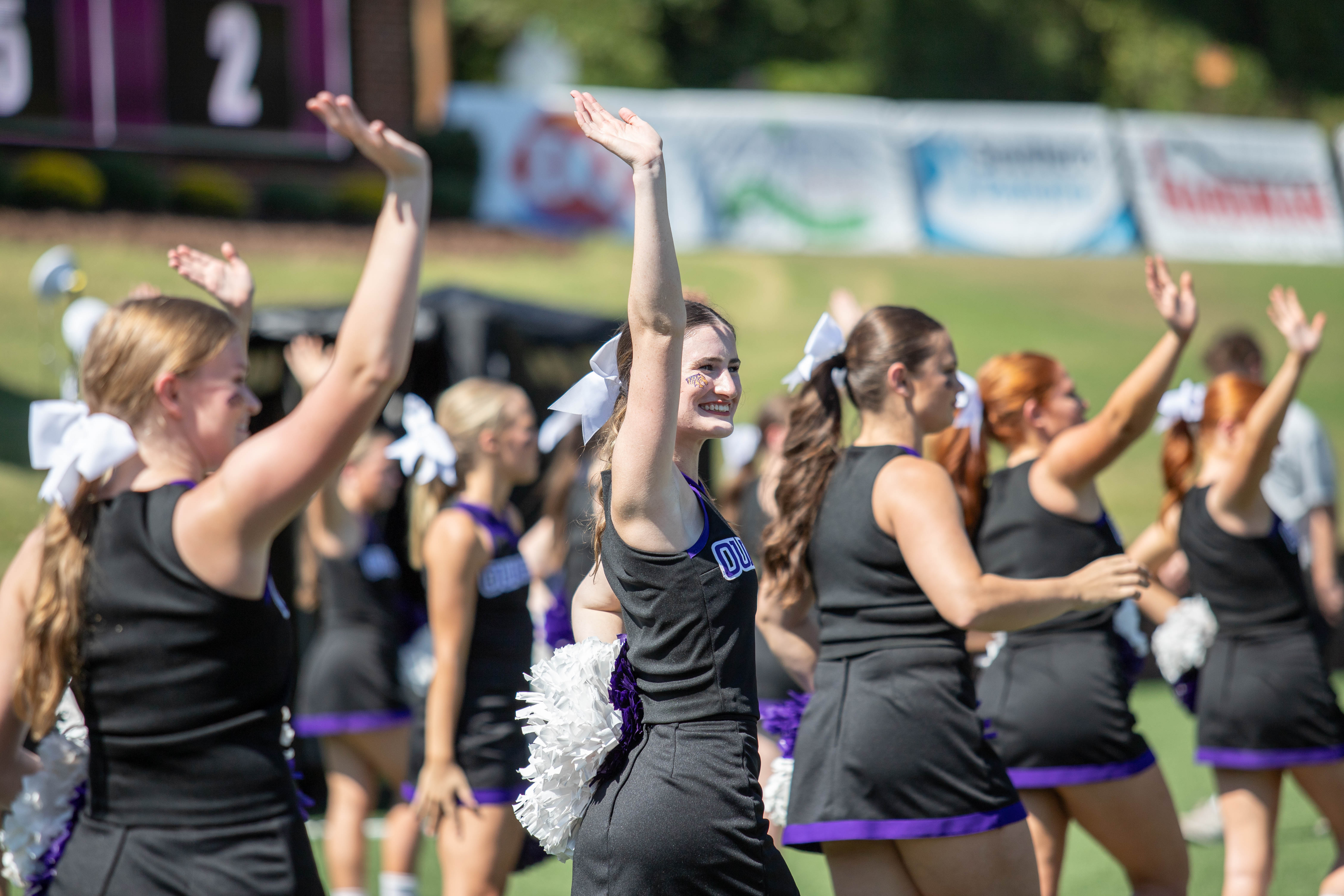 Aside from delivering encouragement and hope to other sports teams, a positive connection runs deep within the team, building strong bonds throughout the season. Johnson is especially grateful for the closeness of her team.
"Being captain has been one of the most rewarding experiences of my life," Johnson said. "I have been stretched in ways that I never knew were possible. The best thing about being part of the cheer team is the community that we have built with each other. I know without a doubt that we all have each others' backs both inside and outside of practice."
It is clear that cheer's routine encouragement not only carries other sports teams but also uplifts the spirits of their teammates. Freshman cheerleader Sarah Prince has already been positively impacted by the cheer community in her short time here.
"The cheer team this year has been so fun and nothing short of amazing," Prince said. "The friendships I've formed have made college life so much easier coming in as a freshman. We are all so uplifting and positive towards one another. I love the close-knit community we have." The endless motivation and spunk of the cheer team create a lively experience for fans and players during each performance. They live up to their name and deliver cheer to the top teams on campus and keep the essence of Ouachita flowing throughout the school.